IG foxylv just dropped a massive amount of eye candy for Spring Summer 2022. There's so much to love in these pics - next year is going to be amazing with LV! Start saving your pennies, everyone

Night capsule preview: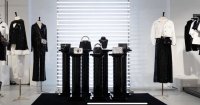 Preview of accessories and gifting coming later this year:
These miniature bags/charms are TDF!
My fave part: colourful new Twists and Alma BBs (Skittles or Colorama collection, take 2)
^ this is the coral Alma I've been waiting for

can't wait