Hi! I couldn't find a thread specifically about this. I need help.
I purchased my Speedy B30 in DE from Rebag and have had it for over a month. I noticed the chaps do not have any double stitching. I also saw an article about the number of stitches on the chaps for real vs fakes. My bag chaps have 4 on top, 7 going down and 6 on the bottom but I've read there should be 8 stitches instead of 7 going down.
Can anyone here with the Speedy B30 in DE let me know the numbers they have? Did Rebag sell me a fake?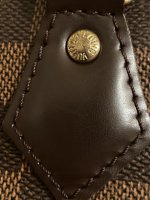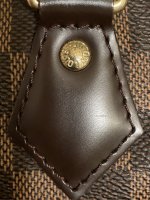 Last edited: