It was bound to happen with everyone running around in yoga pants, the footwear had to follow. It seems to have caught up and gone beyond yoga pants. This season it seems like sneakers/running shoes/athletic shoes/trainers...whatever you want to call them, are being worn everywhere and with everything. Not only that but everyone is making them from New Balance to Phillip Lam. I found these two pairs that are almost identical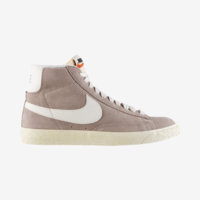 ,
. One from Saint Laurent the other from Nike. Quite a price difference! I got these
, and these
. One pair for skinny black pants and other things, the other (which are more blue and fun colored than they look in pic) for working out. Who else has bought sneakers to wear with things other than work out clothes? I thought it would be fun if we posted pics of what we bought and the outfits we put together with them, or outfits we see. I'll end with one rather extreme look.