Hi guys, so I went to London yesterday and picked up a little something.
I'm trying to save for my next bag, but I just couldn't resist especially when there are only 2 left in the whole country!
Also the SA's in Selfridges were absolutely wonderful, the sweetest most lovely people, I highly recommend going there.
So here it is...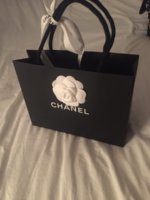 teeny tiny bag.