"The Bag Whisperer!"
O.G.
Dec 18, 2009
15,385
10,060
I was at the Coach Outlet in Rosemont, Illinois the other night and I bought several small items as gifts with my tiered coupon - and I couldn't resist picking up a couple of little gifts for me! Here are some pics of my purchases and I will post close up photos and details below.
By the way, I hand-embroidered this tablecloth (along with a set of napkins!) long ago as gifts for my beloved Mother-in-Law. She passed away years ago and they've come back to me. They are on my table now but they make me think of her!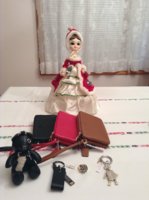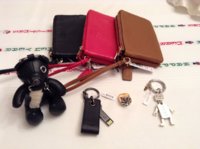 Last edited: