I recently purchased a love bracelet in a size 17 and wondering if I got one too small! It's been a couple weeks and I keep obsessing over it. Would an 18 have been better? My wrist (where wristbone is) measures at just around 6.1 inches. I can turn it with a little effort at the thinnest part of my wrist.
What do you guys think?
Thanks for your opinion!
(If I decide to exchange, I'm not even sure if they will take it back since it's been on for a couple weeks already with some light scratches)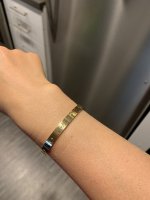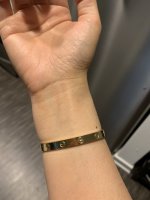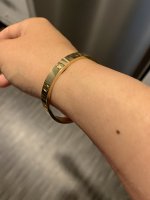 Last edited: