Hi ladies,
I want your opinions on this. I have the chanel classic pouch for phone and I'm debating whether I should sell it. It was my first piece of SLG from Chanel.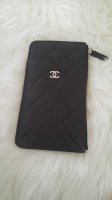 My reasons for selling:
- i have a set of LV inserts for credit card and coins/bills that serve similar purpose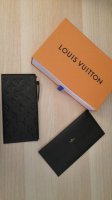 - I never use it to put my phone into it cuz my new phone is a little too thick for it. At first, it was something I wanted to use on the go but it's not really serving that purpose.
- this was somewhat an impulse purchase 2 years ago
Please help and let me know what you think!
Thank you,
Carly