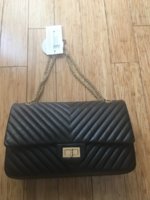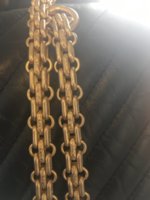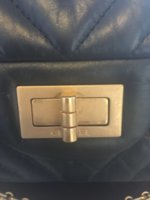 Hi!
I'm in need of advice. I purchased this preloved 2.55 Reissue 227, I have a few concerns.
First the chain looks "tarnished". Some parts of the chain look grayish.EDIT* I just looked at the pics and its mot really apparent the gray spots, but it is really obvious when you look at the chain in any type of lighting.
Second the turnlock looks aged. Is it supposed to look like that?
Also the bottom is bowed out a bit. I think that's an easy fix just by setting something heavy in it and leaving it for a few days.
I really most concerned about the chain.
Overall I love this bag and size is perfect!
Your thoughts and advice are appreciated.
Thanks!
Last edited: