Soooo after much debate, I decided to give in and order the Pinnacle Large Haley in nude. After seeing several reveals, I was nervous she was going to be too big for my liking. I first got a medium Candace but I need some sort of shoulder strap. Then I ordered Haley bc I love the look of her structured but fun shape. I was honestly hoping not to like her bc the price tag and I'm worried that the nude will get dirty too easily. But she is pretty beautiful imo. HOWEVER
as seems to be the norm these days from Coach, she has a couple of pretty noticeable marks on her and I'm not sure if I'm going to be able to let it go when we're talking about a $600 bag. I'm wondering if any of you agree. Alright, I'll stop rambling... without further ado...
FYI: the nude is VERY hard to capture in real life but the closest to real life is the picture that was taken outside.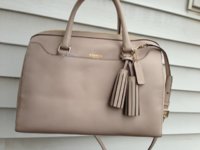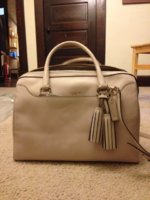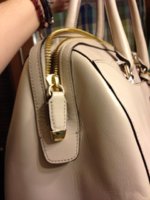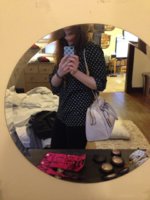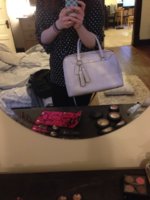 I would love to know what you guys think. Does she look too big for me? Do you think she will get too dirty? Etc!