Greetings fellow TPFers!!
I finally succumbed to my bag addiction (AGAIN!) and got myself a SDJ for men last week. It's the men's size, and the version before the recent supple/souple one got released. I've been intending to replace my current bag for work - a black leather satchel from
Bally
. It's been my daily workhorse for 5 straight years and couldn't have been happier. But I think it's time to retire him.
So I got the SDJ from ssense and sweet Jesus the packaging was intense! Never seen so much bubble wrap and soft foam padding in my life![emoji13] The bag arrived in perfect condition - I was a little paranoid after reading some online reviews on the state of bags they can be after traveling several thousand miles. However, SSENSE did an excellent job in packaging it. Every part of the SDJ was wrapped in soft foam; the handles, leather strap, keys and clochette. The metal feet also had a plastic coat/film on it. The SDJ came with a black dust bag but no Saint Laurent box. TBH I wasn't expecting a Saint Laurent box since it was from ssense. Anyone here know if SDJs normally come with a Saint Laurent box if purchased straight from a Saint Laurent boutique....?
His arrival couldn't have been better too, as I was due to fly interstate for a work trip the day after! Was a little hesitant at taking him on a plane literally a day after he arrived, but hey, what better way to break him in right? [emoji13] so without crapping on for too much longer, here is my SDJ [emoji7][emoji7]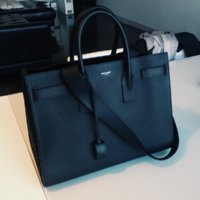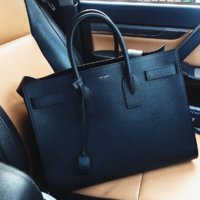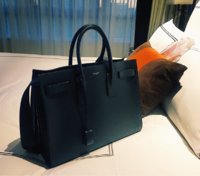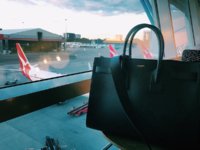 Will attach some mod shots later on in the week[emoji4]