Glad to find other Celtic-ly inclined folks here!
Include me, please, in that Celtic-love demo. I can't wait to visit the Shetland Islands someday. Meanwhile, I'll content myself with feeding treats to the rather adorable and comical Shetland Pony at the stable where I take riding lessons. What a character this lil guy is. He was impatient that he wasn't getting his apple-oat cookie as soon as he wanted so he snickered and I got this photo! The girl behind him is even smaller.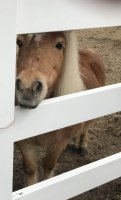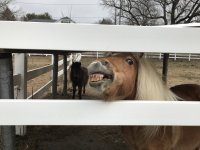 To stay on theme, here's Les Mustangs.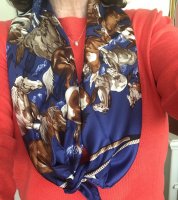 Last edited: