Hey you all!!!
About almost a year ago, I have mentioned in here (Longchamp subforum) that I am thinking of getting Large le pliage for myself. I Wasn't sure at that time if I want a personilized or a regular le pliage. Then months later I completely forgot about it.
Fast forward to today, as I was browsing around
anniversary sale
of Sogo Mall (Hong Kong) the thought of getting a Le Pliage stuck on my mind again. So I head to Longchamp's shop and found they too are having a 40% discount on Large Le Pliage and I ended up getting a Cream Large Le Pliage.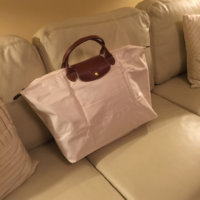 Upon getting home, I have decided to give my new bag a personalization [emoji14]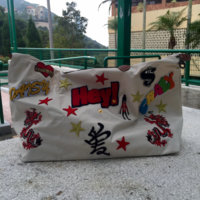 Just randomly put patches and button all over the bag to give it character.