Hello everyone!
i just got my Loulou Camera bag, and I love the style and everything.
But I wore it now about 3-4 times and it's only like 3 months old.
So I looked closely on it today and I noticed this on the strapholders.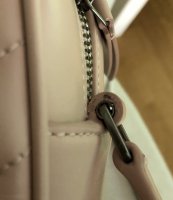 looks like it's cracking?
Anyone got the same problem?
And what should I do?
sent help