I purchased this bag in April 2015 (
The Positively Marvelous Puffy Malletage Club
) , and have used this bag for about 4 times (attending wedding functions) till Jan 2017.
When I used it in Jan 2017; I discovered the colours are 'coming off'.
Checked with my SA about this...I was hoping they could repair this for free because obviously this is a freaking expensive bag.
Well, their response to me was... they believe it's caused by wear & tear... (wt*) and according to their LV repair Centre- they have not received nor heard on this kind of issue from any other GO-14 bags.
Anyway, since this is a LE bag- they can't repair the bag as they how would on the permanent collections. And this bag is no longer in production; thus I can't get a replacement either.
However, My SA went through the trouble to discuss with their store GM where they would exchange the bag for store credit should I wish to return it.
Well, after few months of considerations; whether to keep or exchange .....
Today, I have decided to exchange it...
With heavy hearted, I have packed the bag as how I have received it, to be returned to LV ...
Here are some the final shots of the bag before letting it go...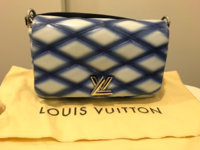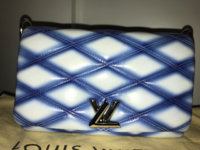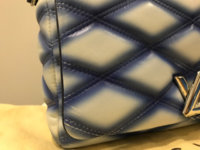 (The colours 'coming off' on front flap corners)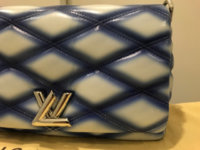 (Front flap corner- colour 'coming off')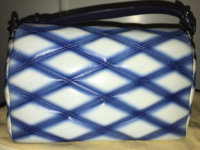 (Colors 'coming off' from where the strap is resting)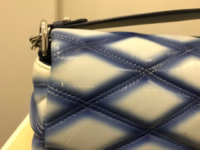 (The crease lines)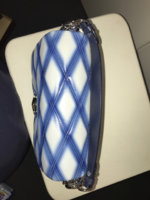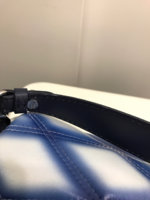 (Some 'white' paint from bag sticked to the strap'
Last edited: