Here's my reveal of men's F/W runway Patchwork eclipse Keepall B50



So, after an anxious wait for 2 full weeks with many shipping delays, my preorder luggage finally arrived. Our store didn't have any pieces to look at before I prepaid, so imagine how amazing it felt to unveil it as a complete surprise and to see its beautiful design for the first time...
Lol my first thought:
Dang - this khaki/plum/eclipse combo is sooo sexy! I love it!
This bag has all the bells and whistles. Its intricate details of colour blocking, design and stunning craftsmanship are phenomenal IMO - quality that's beyond anything I've ordered so far from LV. I'm so impressed by how perfectly constructed this Keepall is! Totally in LVoe with the cute pocket on the side too - they should have this feature on all soft luggage

Reveal is pic heavy, starting with the biggest box ever!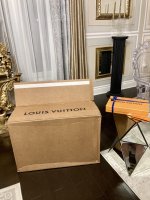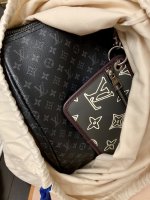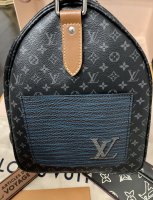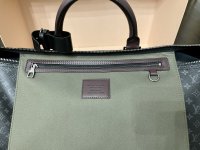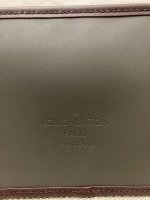 Hardware differences: The Keepall details are all in polished gunmetal while the pouch key charm is in silver. So many gorgeous elements to admire