Hello! Hope everyone has had a great week so far. I had the nicest leisurely visit with my SA today...for once I was not in a rush. Picked up a few things that I wanted to share but there is no bag (sorry to disappoint!).
First...took this spy pic of the drop dead gorgeous bordeaux lindy on display...drool!!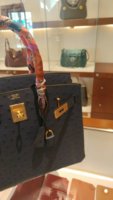 Then my SA surprised me with the new rodeo charm with real horse hair...its a bit strange and feels like a broom but I couldn't resist the color combo.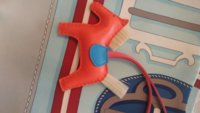 Then, my SA gasped when she saw my ciel Roger Vivier shoes and picked out the perfect silk scarf to match. Boulcerie Moderne in gris/bleu ciel/noir. My first in this design and I am thrilled because I tend to collect the same design in different cw!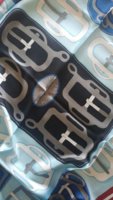 Then, I found another cw in the savana dance cotton tunic (I had just picked up the green cw a few weeks ago). Bleu/noir. I plan to wear this with shorts in seoul this summer when I visit.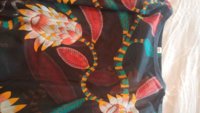 And, of course a hat to keep me cool when touring this summer in Seoul and Hong Kong
And, this is a first for me...my very first horn piece...this necklace is so light and fun for summer!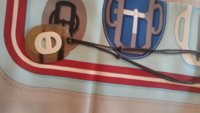 And last, a very random WINTER purchase. The Alamo poncho in navy/noir...I had zero resistance when I saw this on the manequin...for cool summer nights and definitely in the fall/winter!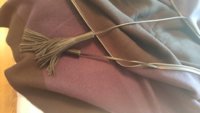 Very very productive shopping!
Thank you for letting me share!
My SA was fairly positive that a baby birkin might be coming in the second half of the year in the red tone I am searching for...fingers crossed!