Hello everyone,
some of you maybe remind my "reconsidering my collection" thread. A few weeks ago I realized that I have too many Almas. For more diversion I decided to sell a few things I don't use really often and made a 2 hour trip 14 days ago to see the new bags I was thinking of for an collection update. After that trip I sold my Alma PM Magnolia and my Alma BB Noir Magnetique in absolutely new condition and placed an order at my LV Store. Today was the day I could pick up my new beauty: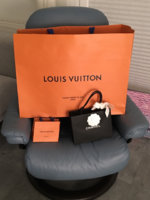 Made a short stop at the Chanel Store, too.
Here we go: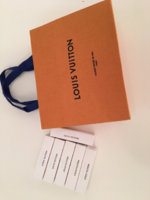 My SA gave me a few perfume tests, but my highlight was the cute little paper bag

The big box: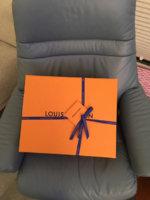 Love the new boxes!