Hi there!
I just became interested in RM recently. I've been a die hard MK fan, but I've gotten all the colors and styles I like and the new stuff doesn't excite me. The regan satchel caught my eye in
Nordies
one day, and then I found this pre-loved cobalt on
eBay
. I love the slouch and color!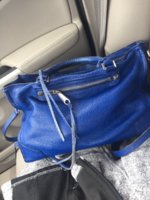 I also was reading reviews of the mini Mac and came across this color on a blog:
I was lucky enough to find this exact color brand new on
eBay
!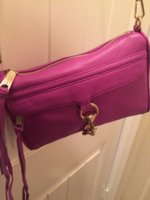 I'm officially a fan lol!! Thanks for letting me share!