The cape is love at first sight. I was going to LV to take a look at the new shoes, but then this beauty just took my breath away. It is made from wool and silk with lambskin trims, very light and warm. My store manager said stock is very limited and New Zealand stores only had one, hence I have to hand in my credit card before anyone else did!
Our summer is coming to an end, I am sure this lovely cape will keep me warm and chic in the coming up winter!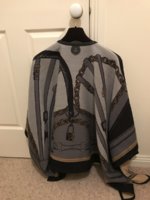 Wasn't really interested in LV shoes until I saw these sneakers! So much detail on them! LOVE those little flowers along the side! And it's made from LV famous patent leathers which means I can even wear them in rainy days!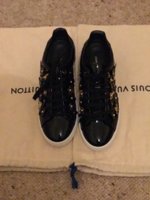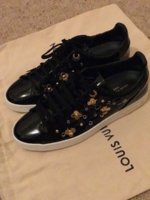 Sorry for the bad lighting, it's late at night, thanks for letting me share!