HELLO KITTY LUVER!!!
O.G.
Sep 29, 2006
3,070
3,710
36
When I saw her pop up on
eBay
, I immediately fell in love and had to get her!!
So here she is in all her fabulous smooshy purple glory!! The color is so bright and pretty! The leather is so incredibly buttery soft!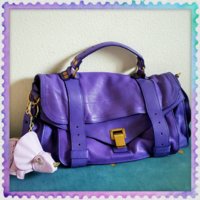 Last edited: