I'm soooo excited to share this new addition to my small H collection. It's probably not reveal post worthy but I didn't think I would ever be so lucky to get this particular charm as they are impossible to find here but my very lovely SA called me as soon as this one came in (I guess asking him every visit for the past 6 months paid off[emoji12]). This colour and size was the exact one I was lusting after too!
Unfortunately I was at work and he couldn't hold it but as it so happened my son was in the city doing some Xmas shopping so I messaged him it was an emergency [emoji51] and run to the H store for me [emoji23].
My first but not my last Rodeo MM in Blue Celeste, Craie, Malachite.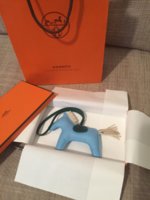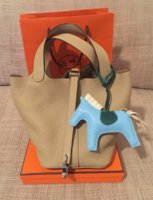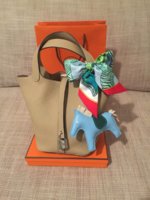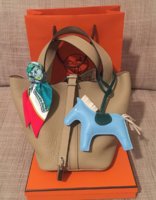 Thanks for letting me share this small but very exciting find [emoji4]