Aug 3, 2014
19,160
38,978
Well... all good things come to an end eventually and my trip to France will be over in just a few days. I had an amazing time and I was able to pick up some great pieces thanks to my wonderful SA.
Introducing my new Noé Marin Stripes in cuir Épi. This is a very special bag: only a few were produced. Of course, this is not for everyone, but I completely fell in love with this classic LV shape, a twist on the Sac Marin and the Sac Noé.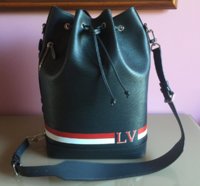 The cuir Épi used on this bag is much more supple than the traditional Épi. It is lined in dark blue microfiber and features a Défilé tag.
I also picked up this Agenda GM in monogram canvas that my SA ordered. I am going to sell my MM and adopt this larger format.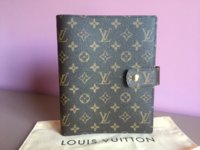 Finally, I picked up these gorgeous sneakers in cuir Épi, even if I am not sure how these will wear in the long run. They look awesome!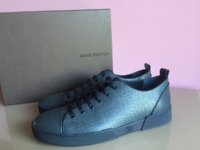 And here is a picture with my other purchases earlier during this trip!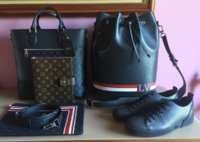 Apparently blue is my favorite color this summer!

Thank you for letting me share with all my TPF friends!