In May 2019, I placed a special order for an HAC 40cm. In that SO cycle, HACs could only be ordered in single colours, without contrasted stitching and interior linings - I did not mind, as I wanted to keep it classic.
Yesterday, almost exactly 1.5 years to the date, my SM texted me to head down to the store. I am fortunate that covid is under control in my country and so, I made my way to Hermès as quickly as I could.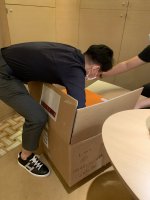 The box, fresh off the delivery truck, was gigantic!! The first peek at what was contained within.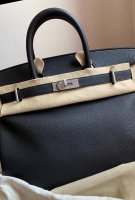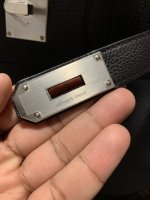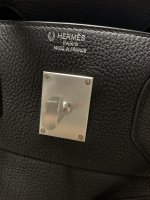 Voila! My HAC40 in black togo with brushed palladium hardware. The simplest things are sometimes the most breathtaking.
Thanks for letting me share !
Last edited: