Hello dears,
I'm a big LV Lover. I build a small collection in the past 3 years. A few month ago I thought, I'm done and fine with it, a can grab to every ocassion a spezial bag. But I feel something growing on me: Do I have too many (same) bags? I realized, that I wear some bags less than others. I'm redundant with styles (a few Alma's, 2 Neverfulls, 2 Speedys,...) and prints. I know, a lot of us are, and I'd Never had a problem until now.
And some tastes changed. I build up my collection in a short period of time. I liked one style and bought in shortest time more of it. Now, some time later I do. find negatives of some styles. F. e. the Alma PM: just a handheld bag, it doesn't look good with a strap on me. And it doesn't lay flat at the body, I often hit persons/things with it. The wide is not open enough and so on.
Sometimes I feel overtaxed (?) with the selection I have. I'm a person which has Sometimes problems with making decisions of I have too many options.
Now I'm thinking of minimalize my collection. I think, maybe I should sell my Alma's and buy 2 other bags for it. I learned that I Love the colors Magnolia/Rose Ballerine and black and selected two bags: the Capucines BB in noir and the Babylone Chain BB in Magnolia.
What do you think? What would be a well rounded collection? Which bags would you hold, which sell?
What do you think of the 2 bags I selected for new ones (are they heavy?)?
Every thought is appreciate! And sorry for my english, I'm German with school english 20 years ago [emoji6]
My collection: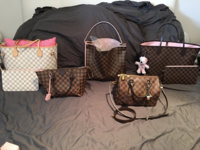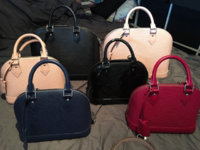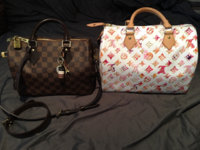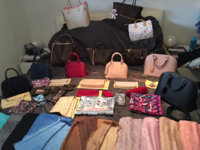 And the new ones I like to buy eventually: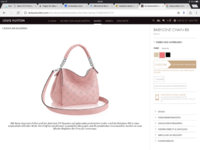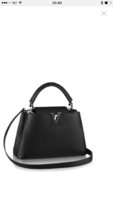 (Pics from louisvuitton.de)