Hello!
I'm beyond giddy with my newest CC love! I considered getting the classic quilt with SHW but something about this beauty captivated me. I have the Quilted Maxi with GHW and decided that these two would make the perfect duo without being too similar.
I originally came in for the Rock in Rome. After trying her on, I decided needed a crossbody option given my super busy mother of 3 gotta be hands free lifestyle.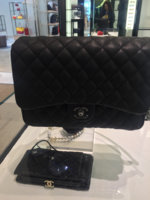 I went home empty handed until... The following options!
I was offered the so black chevron reissue which is also gorgeous! But I love the structure of the CF'd and worried about the wrinkling. It was hard to walk away from the so black though.
IMG_0098.JPG
They also has the classic quilt with SHW which was my original choice but when she sent me a pic of this beauty, I fell. In. Love.
First the swoon worthy presentation ...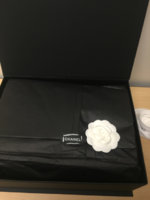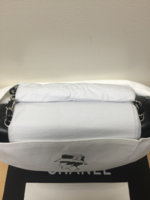 Here she is in all her caviar chevron glory...