I haven't posted here me for a while as I was looking for a non black Cervo Hobo for a long time. Here in U.K choices are limited apart from black.
However I got my hands on this white (!) brick in fab preloved condition. The bottom needed a whipe off and she looks very clean now, almost new . I would never buy a white intreciatto bag as they would be very heard to keep clean, the plain Cervo leather is easier to maintain
It's a huge lightweight bag that will go with me on holidays and gym, love it !!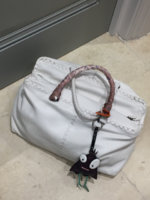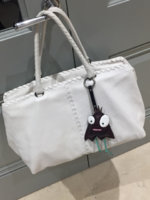 My small but well rounded BV collection