May 1, 2014
28,535
16,876
I'm going with not Diana as a first name. It would take the attention away from Meg and everything is supposed to be about her.
Agreed.
Reading this again made me wonder how the name Archie has any connection to her, it's obvious what the Harrison stands for so the Archie must have a connection to MM.
Which made me remember her real first name is Rachel and I think that's how they came up with the name.
If you take the letters of Rachel and re-arrange them, it can make up most of Archie, just swap the 'L' for an 'I'.
Just like that, both of his names are a tribute to his parents

It might not be correct at all, but it is believable.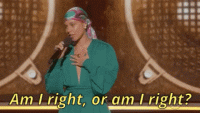 Maybe he politely was told it wasn't necessary for him to stay!
I watched this video before, but I don't recall to have seen it so clearly. It gives the impression that MM (and H?) tried to break protocol twice in a very short period of time.
Ugh. They were sooo rude and inappropriate at this event, it will never not be awkward to watch. Her face at the ending, she's seething

Just saw a small news flash that read

"Meghan Markle and Archie spoke with the Queen before PP's service"

was nice of her to call that headline in
I opened the article about the BRF not wanting to engage because of the leaks and nearly spit out my tea. Who hurt Omid? I'm emotionally jarred. Maybe even scarred.

View attachment 5063021