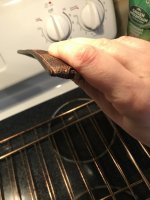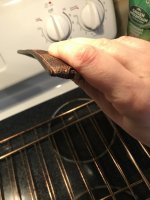 I purchased a DE Neverfull pouchette to use as a clutch when out shopping, running errands, and day to day use. I was not planning on babying it. I bought it from
Fashionphile
and took the tags off.
Days later I noticed the top edges as pictured. Is it normal where the edging does not go all the way to the cavas? Edge wear was not mebtioned in Fashionphile listing. I'm afraid with frequent use the edge will peel right off soon!
I signed up for their buy back but will lose $210! My questions are:
1. Is this typical of a new pouchette?
2. Any worth in fighting them for a full regurn?
3. If I just give up and keep it will I get charged for the buy back shipping label I printed?
The pictures are terrible but its hard to capture - its red showing through and edging not going to the canvas on both ends.
Meg