Aug 3, 2014
19,157
39,087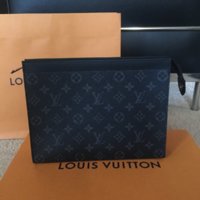 Here are some comparison pics of the Pochette Voyage MM in Monogram Eclipse and the traditional TP26 in Monogram canvas.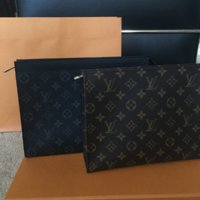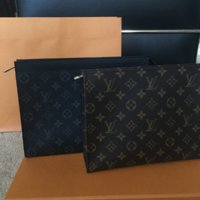 Although they are almost the same size, the Pochette Voyage is slightly larger.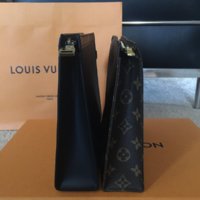 It seems to be a little bit wider as well.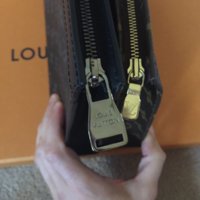 Oversized silver/gunmetal hardware on the PVMM. The TP26 features the traditional gold hardware.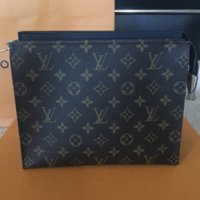 The mat black leather trim of the PVMM peaks above the TP26. There is a lot of leather detailing on the PVMM.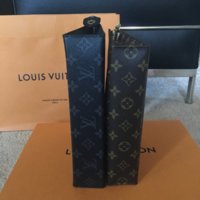 A very important difference is that the Pochette Voyage MM has a more structured shape with a hard bottom, hence stands on its own easily. On the other hand, the TP26 is not structured.
The vachette leather tab on the TP26 has been replaced by a black leather tab with a big Louis Vuitton rivet hardware.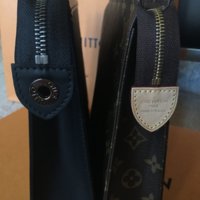 The interior of the TP26 is Vuittonite lining (washable) in classic beige. The interior of the PVMM is black fabric and black leather with six credit card slots and a flat pocket, which will fit a large smartphone.