last week , I just bought an empreinte cerise PM. Now upon microscopic inspection at home I found some minimal flaws.
-The stitch on the left side, which holds the flap and the bag together seems to be a bit too near the edge and the hole is too big.
-glazing missing the leather on the bottom
is this something which could cause problems later? would you complain or just keep it?
left side is good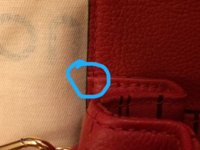 right side with the flaw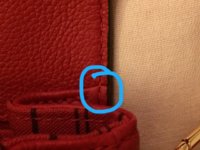 minimal glazing missing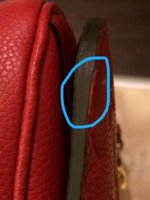 same location at closer look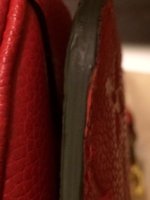 Last edited: