❤~Aim to please~❤
O.G.
I went to my LV store today and I was thinking of purchasing the Favorite MM, but when I was trying the bag my SA handed me the Hoxton PM because it's also in front of me and I was also adoring the look of it. I know that the Hoxton is also a new bag and the price tag is within my budget. I was also thinking whether I should just buy another Neverfull in PM Damier as I only own the Mono in MM.
I have other bags like Speedy in Azur, Speedy bandolier 30,Berkeley in Damier and other old LV bags.
I do not own a cross body from LV right now aside from the Speedy 30 Bandolier.
To make this long story short I ended up purchasing the Hoxton Pm while being torn with the Favorite MM. The SA told me the Hoxton is well made compared to Favorite and that because it's Damier I don't have to pay extra attention if the strap would get dirty compared to the Favorite in MM Monogram. She also told me that the magnet of the bag is stronger than the favorite and that there are many compartments and outside zipper for parking ticket, receipts etc...
What do you think of this bag ? I came home and still a bit undecided whether I should keep it or return it tomorrow afternoon.. Help me decide and tell me your reasons why I should keep it or get the Favorite or the Neverfull in pM Damier or other bag you could recommend within the price range. I will truly appreciate. Here are some pics...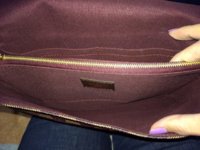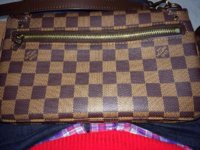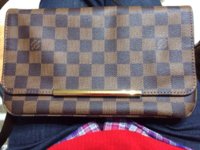 I found this video review of Hoxton GM on YT.Mine is PM though..
http://www.youtube.com/watch?v=uWtZgdCLY6U

And the price increase here will be on February 26...

Last edited: