I have 5 chanel bags (light beige, dark beige, silver, black Gabrielle, and dark blue) but for some reasons I dont have a black classic flap lol. With the crazy price hike, I've finally decided to get a black one in medium size. After searching for days, I found these 3 gorgeous babies all at very reasonable price.
Black lambskin with rose gold HW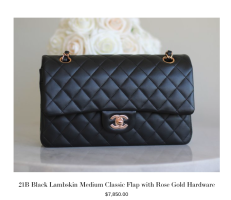 Iridescent purple (stunning)
And caviar dove grey with silver HW (my perfect kind of combination)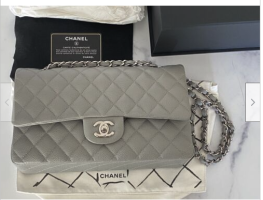 My heart really goes for the iridescent one but somehow I feel like I need a black classic flap (also that's what I wanted to buy at the beginning), I already have a Celine Triomphe and Hermes Evelyne in black…. Its not that I dont have any black bags.
Anyways, please please let me know what you think? Maybe Im destined to not own a black classic flap .