Jun 18, 2012
9,895
30,558
I'd appreciate your opinions and feedback.

I have a Louis Vuitton Lockme II BB in black / shw that I love. It's my only small bag and I want to add a second in either black or red. I don't know that any bag is truly a forever bag but I want something that will stay stylish for as long as possible (a decade or more). I'll use it quite a bit for errands, date nights and travel. It has to hold a card case, small pouch, sunglasses and have a little room left for misc stuff I may want to carry like gloves or a small snack.
I've narrowed the candidates down to these bags:
Red Lockme II BB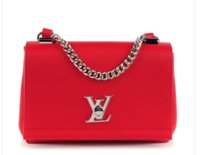 Red epi Alma BB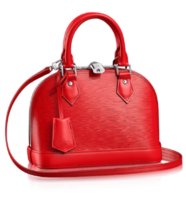 Black vintage Chanel camera bg (model TBD)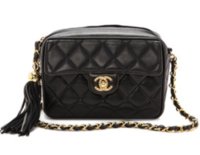 Balenciaga mini edge
I use both black and red as neutrals so I was thinking adding red would be a good choice. But getting a black w/ghw would also be good since I don't like to mix metals if I don't have too and the black LM II BB has shw.
Let me know which you think is better for me. And if you own one of these, I'd love your feedback on capacity and durability. I appreciate it!