Hello fellow LV lovers

. I am planning to purchase a new wallet but I am completely torn between 4 different models that I really like:
Emilie Empreinte in cherry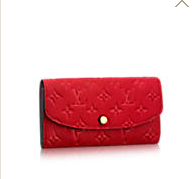 Jeanne wallet in coquelicot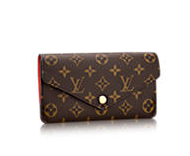 Clemence wallet Empreinte in cherry
Clemence wallet Mono
I already own the Adele full size wallet in coquelicot and the Zippy Coin purse in DE. I think I tend a bit to the envelope style wallets, but like the style & function of the clemence as well.
Please let me know what you would choose. Which is the most practical?
I would also like to know if the Empreinte wallets are holding up well?
Would you rather choose Empreinte or canvas wallets?
Thanks for your input

.