I am confused! And I need some help with this decision.
The Pigalle shoe has always been my muse. I think it's the sexiest and most beautiful ever made. But, although I hate to admit, I don't think I'll get to wear it that much; it will be on my shelf, looking beautiful of course, but the streets in Denmark are not exactly made for 120 mm stilettos. (Cobblestones)
I had them before in a 39, but learned that they were sizing big, so I will need a 38. I only wore them a bit inside my house, so it will be hard to tell if they will be more comfortable when they are my size. Of course they will be easier to walk in, but still a little challenge though

Lately, I have grown a big love for the Décolleté. I think they are stunning! Definitely one of my Louboutin favs. Because of the heel I would definitely get to wear them more, and they will be more practical yet still sexy and elegant.
I just don't know if I'll regret not getting the Pigalle once I receive the Décolleté. And currently, I cannot afford both, sadly.
I know they'll be in stock online soon, both of them, and I want a pair as a Christmas present for myself
Opinions anyone?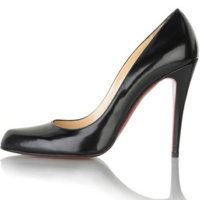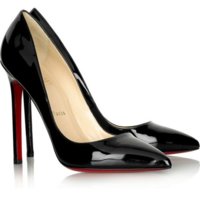 Last edited: