Hi!! I didn't see a thread for the upcoming release of the Petit Sac Plat (aka nano sac plat). Just wanted to share/compile some info.
I heard it's being released the end of this month July 20th (but I've also heard the 31st) lol
Prices:
Monogram $1360 (M69442)
Epi Leather ?
Dimensions:
5.5*2.0*6.7 inch
14*5*17 cm
Weight: 0.245kg
*For monogram, the strap is officially vachetta. As I've seen photos from their PL.
Does anyone have an SA they were able to preorder from or any more details would be great!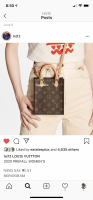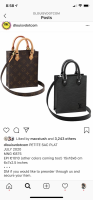 Last edited: