Beauty and quality are my weaknesses
Paris...a city that has called to me my whole life. Thanks to all of you wonderful friends, my excitement was almost off the charts in the days leading up to my trip. I never take vacations and I've rarely needed one like I needed this one. This trip changed me...and I'll never forget it.
In case some of you may be bored by the travelogue component of this thread, I'll get to the most relevant stuff first: the shopping. A word in advance- no bags. I'm fine on H bags for now. I'm happy with what I got, though...these are things I already adore and am using heavily.

First: my first pair of Izmir sandals, in red. I've always wanted some of these and I can now safely say that they are most comfortable sandals I've ever worn. Now I want them in every color...
Next: a black cashmere/silk losange scarf w/grey piping. I love losanges but this color, which I've wanted for awhile, is hard to find. This was actually the only black/grey one I could find in all the Paris stores.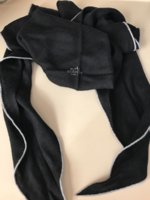 And then, a new citizen twill wallet in that gorgeous new H blue, bleu zanzibar! I love H blues and this one has taken me.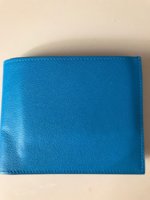 I also picked up an adorable black Loewe elephant leather bag charm- it works beautifully with my H alfred!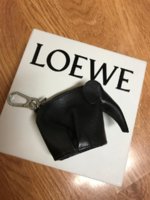 A new neckchain skull pendant from Alexander McQueen- the skull splits up into 3 pieces and has one black eye.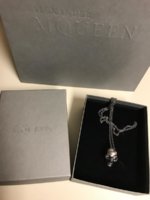 And then a new bracelet from Dior: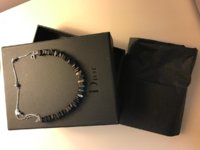 I'm not going to post pics of H stores (a lot of those were already posted in the "Paris Trip for Hermes" thread and the "Hermes Windows Around the World" thread, but I will add this one pic of the FSH I took on a particularly beautiful morning as I was walking to the Avenue Montaigne-
My flight out of Reykjavik was delayed nearly 4 hours so by the time I got to Paris my first night all the H stores were closed. I still had enough energy to fulfill my first night goal: drinks at the Hemingway Bar at the Ritz Hotel. The Place Vendome, lit up at night, was a stunning first sight out on the streets, and sharing conversation w/the one and only Colin Field was everything I thought it would be- a total joy.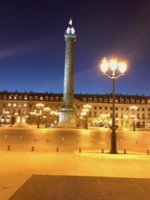 The next morning I fueled up at my hotel's excellent breakfast- I appreciated the Melia Vendome's superb morning food choices: