Just got back from Paris and finally unpacked my goodies!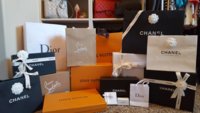 Went to Rue Cambon first but they didn't have the filigree flap in the color I want, only the black and white. Luckily they had my size in these ballerinas.
The SA checked the bag I wanted and it was available at the St Honore location. A brief walk later and it's mine! No luck with lamb skin espadrille though.
Finally picked up these babies at Heathrow, not the color I wanted but couldn't pass on the price. However, the color is growing on me and goes with a lot of things I own. Pic of the trio.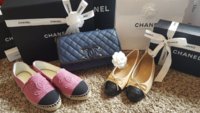 Thanks for letting me share![emoji4]