I am considering to pull the trigger on the Matelassé WOC. As it would be my first SL purchase and I haven't had the chance to look at it in a store beforehand, I am a bit insecure about which color to choose.
The naming of the colors seems to be inconsistent depending on where you look it up (my theresa, net a porter or SL's own website). Does anybody happen to be able to tell me the precise differences between these two shades?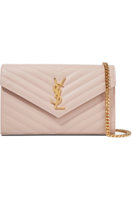 This is listed as rose antic on Net a porter.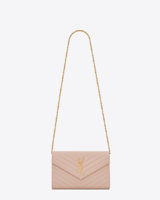 And this one as pale pink/pale blush on SL's website.
To me they look almost identical whereas when I google the colors separately, they seem to differ in pale blush being more on the rose side.
Can someone help to clarify this for me? Feel pretty much lost