So I finally made it to the LV in Amsterdam and of course, the PM is sold out and there is a waiting list for it. My thoughts are they are trying to fix whatever QC/QA problems they were having before producing more back into supplies.
However, I was pretty set on getting a Crossbody and found the Croisette on display in Damier Azur, but I preferred Damier Ebene. Luckily, the SA Iris found 1 more and I got the last one! I'm not sure if the tassel is really my thing but it's detachable.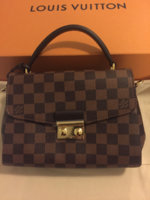 And for my belated bday gift, my hubby got me thing beautiful epi wallet that I LOVE LOVE LOVE.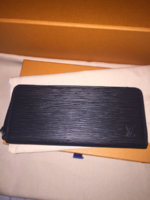 I'm pretty pleased with my haul...[emoji5][emoji5] maybe the Montaigne will be my next one....[emoji847]
Thanks for everyone's replies! They were all helpful.