I was on the wait list for her for about 6 months. I ended up finding other items I loved so I didn't think much of it. My SA called this week and said she received a brand new never been touched or opened bag!!!
I rushed to see it and ended up being the first and only person to touch the bag! It was gorgeous and so hard to find that I felt like I had to have her in my life. I'm still debating on keeping her since I feel pretty guilty for purchasing so many bags in such a short amount of time. I love her but I know I've seen some vintages that are just as lovely too. I'll let you know what I decide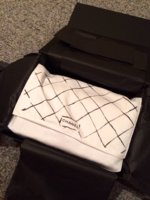 Presenting my m/l beige Claire caviar with GHW!!!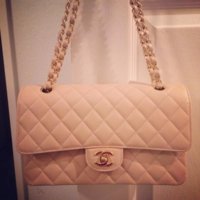 Thanks as always for letting me share!