Guys, help!
I have been agonizing over deciding which rolex to buy for a year now and recently made the decision to go for a beautiful brand new rolex 31mm, stick markers, jubilee, fletes bezel, and a black face.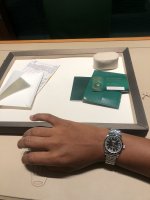 After a few days my wrist broke out in an itchy, burning rash.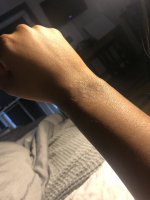 It's my dream watch...seriously the only one I love (except the Cartier tank louis) BUT i can't imagine paying so much for a watch that breaks me out.
Is there anything I can do to work around the allergy or do you guys recommend I return the watch? Help!