Oct 14, 2013
8,456
27,499
After seeing the lovely Hadley Floral bandeau posted here last week by another lovely TPFer, I had to go and see if our outlet store had them. And they did! (Insert Happy Dance here). I snatched one up quick and also saw the blue and white painted diamonds bandeau right next to it (on clearance). Needless to say, that came home with me as well!
So here I am to sing the praises of bandeaux. They are smaller than scarves, and not nearly so hot to wear if you live in a warm climate like I do. They are easy to wear, provide instant "polish" to an outfit, and of course, look smashing on purses!
Without further ado, here are my Hadley Floral and Painted Diamonds Bandeaux: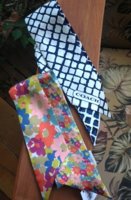 Looking good on DA Speedy and Purple Circle Quilt Casanova:
They also are fun to wear around the neck with tank style tops and button downs: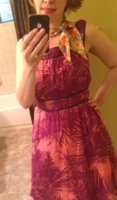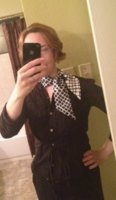 Occasionally (and very grudgingly) you can get your cat to pose in one too..

Thank you for letting me share my new goodies!