Bought this black bag. So far, my sunglasses and phone fits. I was expecting more stuffs to fit in there. Debating whether to keep it or return it.
Was planning to use it as going out errands everyday bag thats of a good quality so I dont have to buy any bags for the next 5 years.
anyone has had this bag? Did you like it?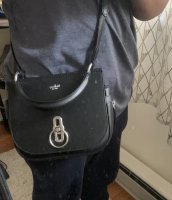 Last edited: