This must have happened to many H lovers on here. You walk into H store, meant to pick up one thing and come out with more than expected!
I have been feeling content of my collection over the last few months : my unicorn (vintage tricolour K32), the awesome Picotin ostrich, two unique Constance...and the list goes on. Yesterday went to pick up my belt. Then saw this beautiful Roulis on display. My SA said "it just arrived today and it's a new colour." Tried it on, loved it but not 100% of the PHW combination. She went on the computer, checked, went into the back and came out with the same colour but in this beautiful permabrass. Without any hesitation I went for it.
Love its under radar colour / style, the stitching and can be worn long or double strapped. The leather is Veau Evercolor which is lightweight, durable and very soft.
Was trying to do mod shots but it's getting dark and the indoor lights can't really pick up its true colour. Will take some tomorrow!
May I share with you this new beauty.
Roulis Glycine in Permabrass, Veau Evercolor. *Colour in the 2nd picture is more to its true colour IRL.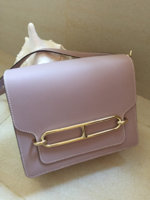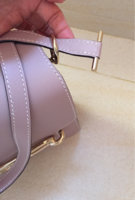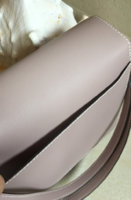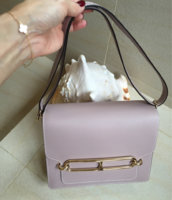 Closer look of the leather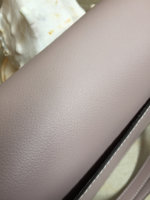 A quick comparison with Constance Élan and mini if you are wondering. She looks like the big sister. [emoji4]