Would anyone have this bag that they could compare it to the Neverfull MM?
I do like the DA print and love the detail of the handle on this bag.
It does say for summer 2020, will it stay as a regular bag or limited edition?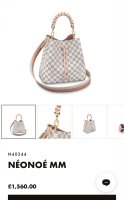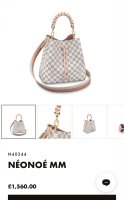 Discover Louis Vuitton NéoNoé MM <p>For Summer 2020, the NéoNoé bucket bag in Damier Azur canvas features a braided leather top handle. The hand-painted edge-dyeing of the leather top handle is a gauge of the House's commitment to craftsmanship. It can be hand-carried or worn over the shoulder...
uk.louisvuitton.com