So, I got an ulimate zip around wallet for christmas in black. I absolutely love this wallet, holds a lot and very pretty and functional. So, I was at my local boutique and saw the same wallet in burgandy and fell in love with the color. Except, something is bothering me and I need your help. I've attached pics. The zipper trim is not an exact match to the wallet. Its lighter and more pink than a deep red/burgandy. Too me, its pretty noticable and takes away from the wallet. What do you guys think? Am I being too picky.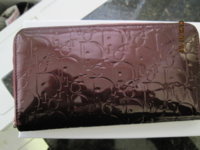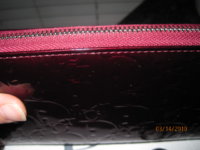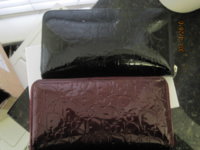 Also, do I really need 2 of the same wallet. Do you think I should exchange it for this wallet in burgandy.
http://www.saksfifthavenue.com/main...408474395222441&bmUID=1268573569731&ev19=1:37
It doesn't hold as much. Also, I wish the chain was longer so you could wear it crossbody or double the chain for a clutch.
Thanks your help!