I want a vernis pochette. I am on the fence about the color! Need your help! The classic Pommy? Or the new coming GRand Bleu? Thank you sooo much!
The coming Blue is just the background color of this floral pochette , so it is solid dark sea blue!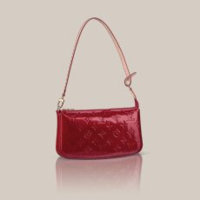 This is Pommy!
I feel the pommy is more classic! But the blue is easier to match my summer dresses and jeans!
The price increase is coming! So I need your help, if I am going with the pommy, I want to get it before the price increase!