Hi ladies! I'm a Balenciaga virgin (and new to this forum).
One of you Balenciaga experts told me I should be careful with Vestiaire Collective (where I tried my luck for the Balenciaga City Giant I want so badly).. Their in-house authenticators aren't as good as they want you to think. So I'm hoping I can rely on your expertise!
It's a plain black Balenciaga City Giant with the big rivets.
Width 38 cm, Height 23 cm, Depth 15 cm (according to the seller on VC)
These are all the pictures I have: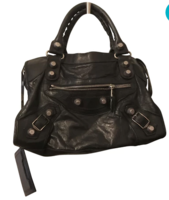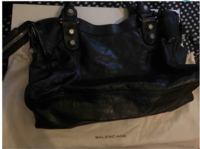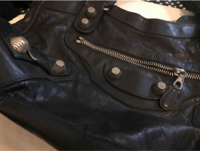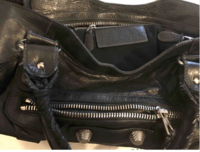 My question:
Is it an authentic Balenciaga City?
What about the measurements? Are they right for this type of bag?
What do you guys think of the condition? The seller states it as "good condition"?
Thank you soooo much!