So this showed up today...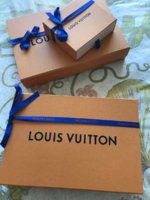 First up, the Victorine wallet with Rose Ballerine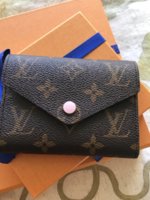 And check this out, the boutique got a special

hotstamp. Not sure how well it's showing up in the picture, but seriously so cute!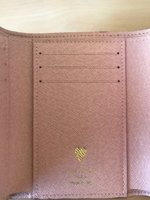 Next, the Pallas Clutch with pink leather trim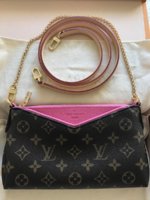 Finally, the beautiful Monogram Neo Denim Shawl in Rose Corail. A fellow PurseForum member posted a picture of this awhile back and I just LOVED the color!